What to See in the Land of the Stars – Los Angeles
Los Angeles is rightly nicknamed the City of Angels. From museums to entertainment, L.A has something for everybody.
City Buzz: Things to Remember
For getting around the Los Angeles tour , renting a car is the best option for transportation.
While dining out, a tip of 15-20% and a couple of dollar per drink in a pub is routine.
LA can get quite hot. Carry water especially while going for hiking trip.
A little advance planning, especially, in reference to restaurants is required.
For planning Los Angeles trip, use map.
Little Cautions
Beware of cons approaching you promising a modeling career or anything else.
While visiting the Venice Beach, keep your eyes open as a precaution.
Noon gets hot, hence keep away from hiking then.
'Be careful of your belongings', says the travelers.
Be careful of buses offering you a tour to star homes. They are often not safe or worth.
Must Visits
Venice Beach: This beach is rightly called one of the most famous beaches across the world. It has an extensive stretch of golden sand that pave a way for walks, bi-cycle rides, jogging or skating. The beach has a unique market selling usual and usually unusual goods. There are plenty of waterfront dining opportunities for the visitors. There is also a fishing dock at the southern part of the beach for those who would like to catch their own supper.
Venice Beach, Los Angeles, USA by meeshubish
Santa Monica Beach: Similarly exquisite but more family friendly that the Venice Beach is Santa Monica Beach. Free yoga classes are conducted by an instructor on Saturday mornings at an on and off basis. During fall Fridays, free 'Front Porch Cinema Nights' are held.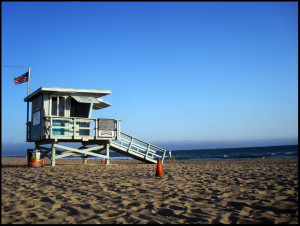 Santa Monica Beach, Los Angeles, US by Marc Cooper
Griffin Park and Observatory: Perched on the hilltop, outside the LA city center, is located the Griffith park, which is also the largest state park in California. The park provides astral views of the city. This park boasts the possession of the Zeiss telescope enabling people viewing the moon and planets.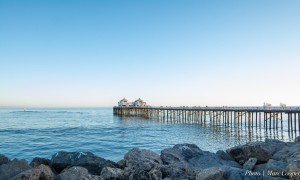 Griffin Park and Observatory, Los Angeles, USA by Noob Photographer
Hollywood: The Hollywood is synonymous to the film industry and there are very few in the world who does not dream of seeing the picturesque locales of Hollywood. A visit to Hollywood encompasses the following
Hollywood Boulevard has great shops, museums, and landmarks that warrant a visit from the visitors. This place is dotted with good places to eat. Sparklingly lit corridors with great food make Hollywood Boulevard a great destination for an evening out.
Hollywood Boulevard, Los Angeles, USA Ana Paula Hirama
The faces that you recognize the most are symbolized by stars and laid in the sidewalk, which runs along the Hollywood Boulevard and the Vine Street.
Worthy a look for traditional Chinese décor, this theater was built by Sid Grauman in 1927. This section also gives out information about visiting the 'star homes'.
Universal Studios Hollywood
A must visit for adventure lovers, the Universal Studios has theme parks, a working studio, a City Walk and also restaurants offering sumptuous meals. The studio tour opens the 'behind the camera' scene to the tourists along with a few famous movie sets.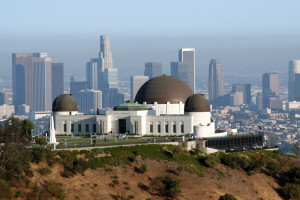 Universal Studios Hollywood, Los Angeles, USA by Davide D'Amico
J Paul Getty Museum: The list will remain incomplete without the mention of this Museum. Picturesque landscaped gardens, a massive collection of Greek and Roman antiques and contemporary art makes this place a must visit for the art lovers. There are restaurants and cafés serving meals for hungry visitors.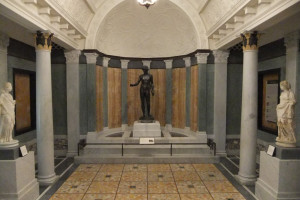 J Paul Getty Museum, Los Angeles, USA by Tracie Hall
LA has plenty of other options, especially in terms of museums at traveler's disposal. A little careful planning and readiness to explore are all one needs to unravel the paradise of the city of angels.