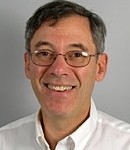 I am a Boston-based life-long world traveler with a passion to research the best, most cost effective and fun ways to experience the most interesting places the world has offer.  Travel should be fun, accessible, safe, and reasonable enough that everyone can afford do it.  Also, it should provide a healthy dose of local flavor – travel is simply better when experienced with a local's point of view.  The major tourist destinations are great, but it is often the out-of-the-way finds that make a visit memorable.
For a number of years I've been fascinated with the notion that the travel experience could be augmented with access to the web and the use of mobile devices like GPS-enabled smartphones, and tablets like the iPad, Nook or Kindle.  Using this technology, someone should be able to access just the information they wanted to see – the information that is relevant to their specific interests.  This information could be useful when planning a trip, doing background research, or during an actual visit.
StevesTravelGuide.com, my ebooks and guides are dedicated to helping realize each traveler's vision. I hope you enjoy them.  Feedback is always welcome.
Best regards,
Steve